Locksmith services in St. Paul, Minnesota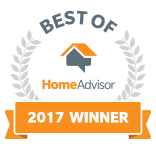 Pop-A-Lock of St. Paul delivers automotive, residential and commercial locksmithing services to the Twin Cities, as well as the surrounding areas listed. Pop-A-Lock employees provide quick and friendly locksmithing services 365 days a year, rain or shine, making Pop-A-Lock the most dependable locksmith in the Twin City area.
When it comes to locked doors, only trust Pop-A-Lock. We are the number-one-choice business in case you have found yourself on the wrong side of a locked car, home, or office. Our specially-trained locksmiths are second to none and will have you back the door unlocked quickly, and at a good price. Our commitment to fast and fair services is a byproduct of our passion for customer satisfaction, which can be seen throughout our business.
Pop-A-Lock values customer satisfaction above all else, so we dedicate a lot of time to making sure we provide the best service possible. We do everything from having our locksmiths undergo thorough background checks to training them at our state-of-the-art facility. We also make sure they have the most advanced lock technology in the industry today.
Our locksmiths take the perspective of the customer to make sure they meet every expectation. We understand the stress that comes with lock issues, so we want to make the time you spend with us is quick, easy and enjoyable. That's why we treat customers the way we would want to be treated.
We take a lot of pride in our methods and practices, and they have helped us grow our small business into a global force that now works in 4,500 communities in the United States, Canada, and Australia.
Our dedication to the customer has helped every Pop-A-Lock location in the Twin City area gain an A+ rating with the Better Business Bureau and a Torch Award nomination for Ethics in 2015. We have also received the Angie's List "Super Service Award for Locksmiths" for 7 consecutive years. So no matter where you are in town, you will receive critically acclaimed service.
If you're interested in becoming one of our highly trained locksmith go to our "Jobs Available" page and see if we have any openings!
Call Pop-A-Lock now with questions or concerns about the locksmith services we provide!